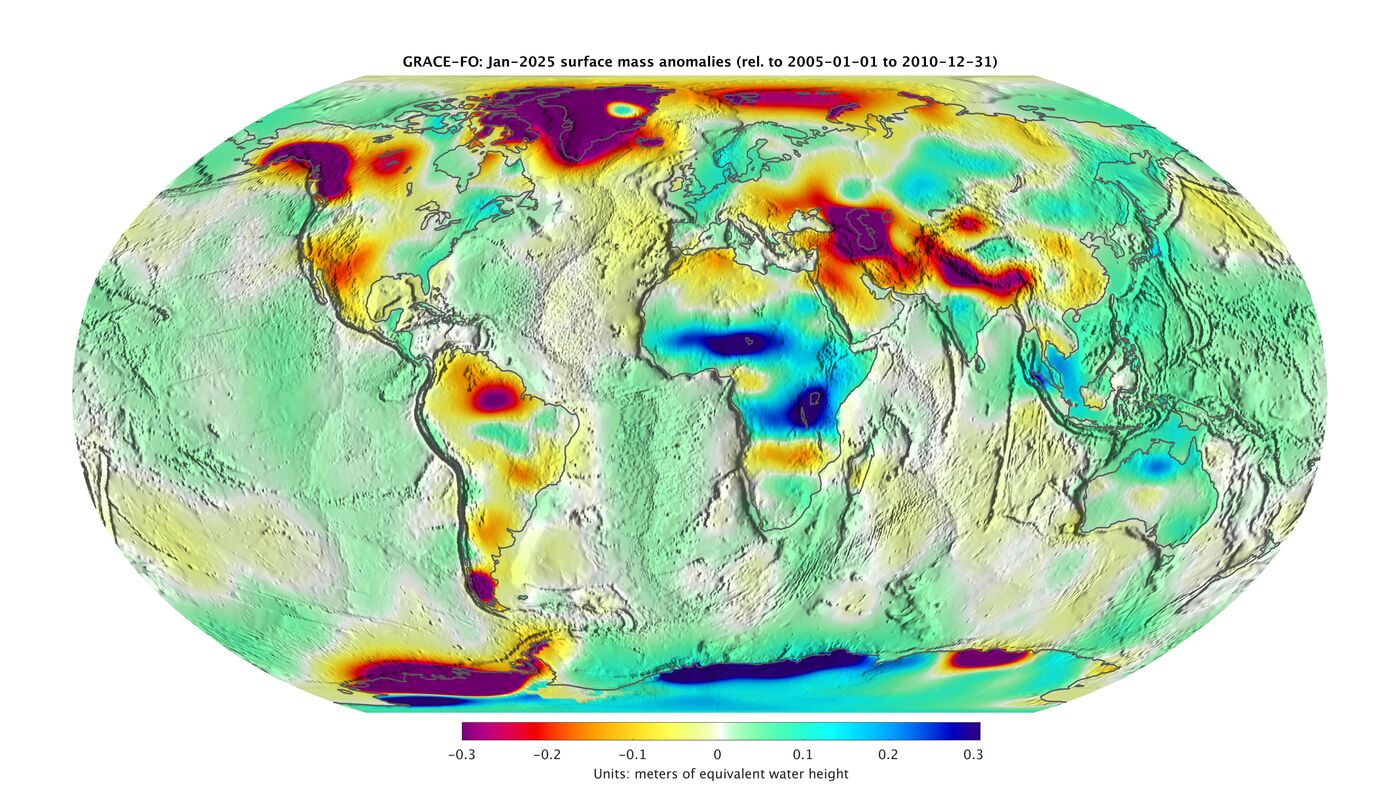 Changes in how mass is distributed within and between Earth's atmosphere, oceans, groundwater and ice sheets are fundamental indicators of the large-scale dynamics of the planet. For more than 15 years, NASA's Gravity Recovery and Climate Experiment (GRACE) mission monitored mass changes every month with far-reaching impact on our understanding of the Earth system and how it is evolving. Launched on May-22, 2018, the GRACE Follow-On (GRACE-FO) mission continues the legacy of GRACE, tracking Earth's water movement and surface mass changes across the planet. Monitoring changes in ice sheets and glaciers, near-surface and underground water storage, the amount of water in large lakes and rivers, as well as changes in sea level and ocean currents provides an integrated global view of how Earth's water cycle and energy balance are evolving—measurements that have important applications for everyday life.
GRACE-FO provides regular (at least monthly) updates of surface mass anomalies. For more information and data access, please visit http://grace.jpl.nasa.gov.
GRACE-FO is a partnership between NASA and the German Research Centre for Geosciences (GFZ). The twin GRACE-FO spacecraft are operated from the German Space Operations Center in Oberpfaffenhofen, Germany, under a GFZ contract with the German Aerospace Center (DLR). JPL manages the mission for NASA's Earth Science Division in the Science Mission Directorate at NASA Headquarters in Washington. Caltech in Pasadena, California, manages JPL for NASA.