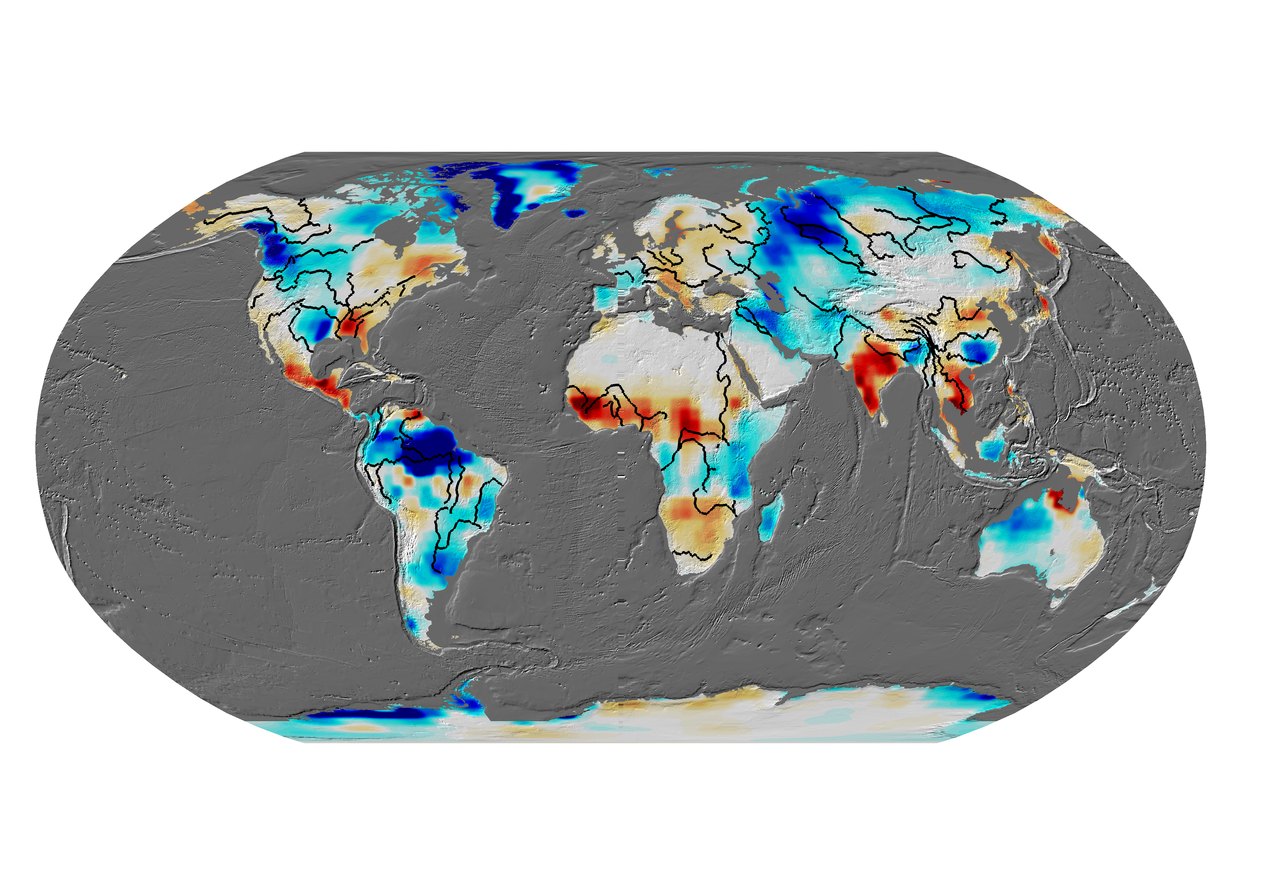 The GRACE twin satellites (2002-2017) revolutionized investigations about Earth's water reservoirs over land, ice and oceans, as well as earthquakes and crustal deformations.
GRACE was a collaboration of the U.S. and German space agencies (NASA and DLR). GRACE ground segment operations were co-funded by the GFZ German Research Centre for Geosciences and the European Space Agency (ESA). NASA, ESA, GFZ and DLR are supporting the continuation of the measurements of mass redistribution in the Earth system.
GRACE TELLUS provides user-friendly Level-3 data grids of monthly surface mass changes, with most geophysical corrections applied, to analyze changes in the mass of the Earth's hydrologic, cryospheric and oceanographic components. Researchers do so by using GRACE Level-2 data, with additional post-processing, alone or in combination with other ancillary data, to generate gridded, geo-located products (monthly and time-averaged) with the most up-to-date corrections.
GRACE Tellus is supported by NASA's Making Earth System Data Records for Use in Research Environments (MEASURES) Program. GRACE Tellus is a member of the Earth Science Information Partner (ESIP) Federation.