News | April 25, 2018
NASA to Hold Briefing on Next Earth-Observing Mission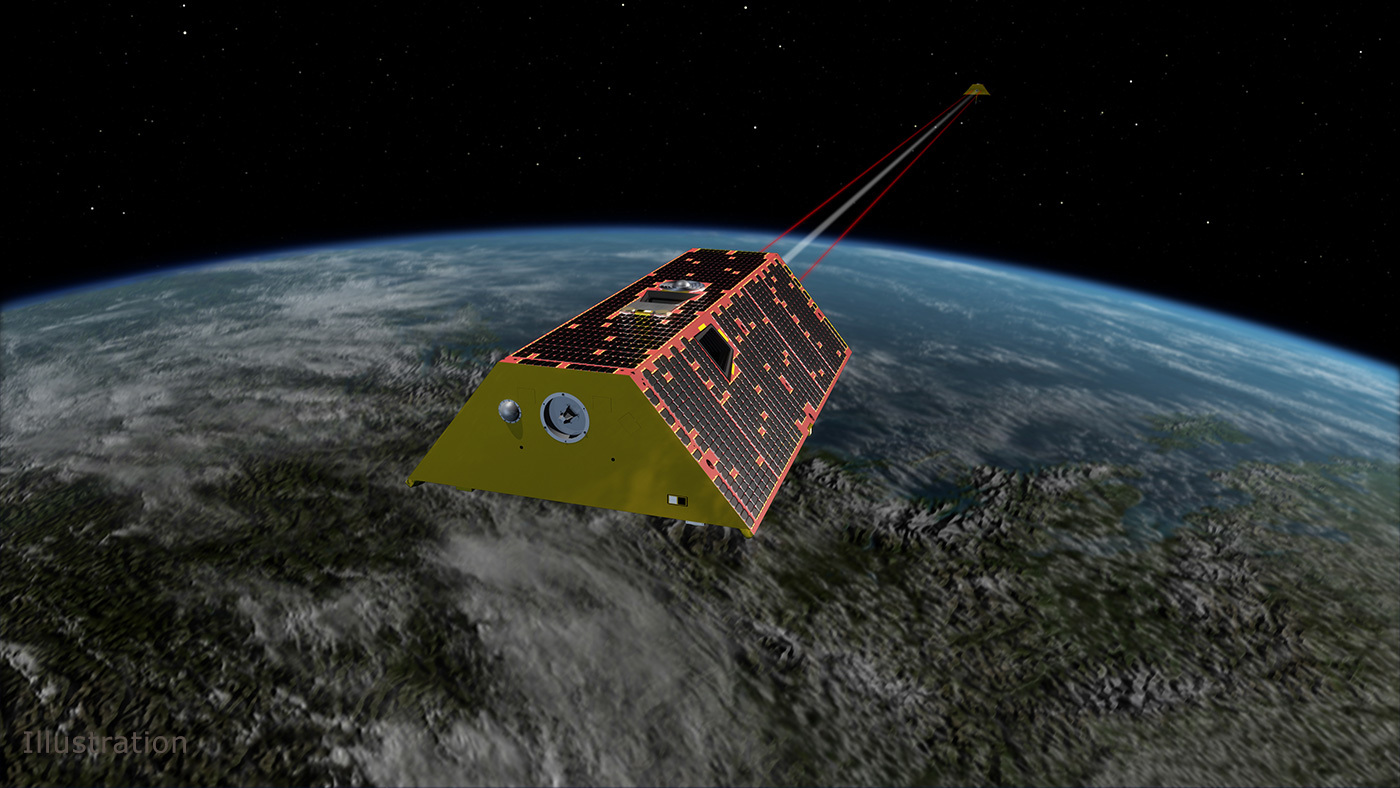 NASA will host a media briefing at 10 a.m. PDT (1 p.m. EDT) Monday, April 30, to discuss the upcoming launch of a mission that will provide unique insights into our planet's changing climate and Earth system processes, and have far-reaching benefits to society, such as improving water resource management.
The briefing will be held at NASA Headquarters at 300 E St. SW in Washington, and air live on NASA Television and the agency's website. It will also be streamed live and archived at https://youtube.com/nasajpl/live.
The Gravity Recovery and Climate Experiment Follow-On (GRACE-FO) mission will measure and monitor monthly changes in how mass is redistributed within and among Earth's atmosphere, oceans, land and ice sheets, as well as within Earth itself. NASA's Jet Propulsion Laboratory in Pasadena, California, manages the mission for NASA's Science Mission Directorate in Washington.
The briefing participants are:
David Jarrett, GRACE-FO program executive in the Earth Science Division at NASA Headquarters, Washington
Michael Watkins, GRACE-FO science lead and director of NASA's Jet Propulsion Laboratory, Pasadena, California
Frank Webb, GRACE-FO project scientist at JPL
Phil Morton, NASA GRACE-FO project manager at JPL
Frank Flechtner, GRACE-FO project manager for the German Research Centre for Geosciences (GFZ), in Potsdam, Germany
Media and the public may ask questions during the briefing on Twitter using the hashtag #askNASA.
GRACE-FO is scheduled to launch May 19 from Vandenberg Air Force Base in California as a "rideshare" on a SpaceX Falcon 9 rocket carrying five Iridium communications satellites. GRACE-FO is a partnership between NASA and GFZ.
News media contacts:
Alan Buis
Jet Propulsion Laboratory, Pasadena, Calif.
818-354-0474
Alan.buis@jpl.nasa.gov

Steve Cole
NASA Headquarters, Washington
202-358-0918